betPawa's Hall of Fame
John
It only took 10 legs for John Bosco Tukamuhebwa to turn UGX 2,000 into UGX 19,815,190.09, helped by a 35% win bonus.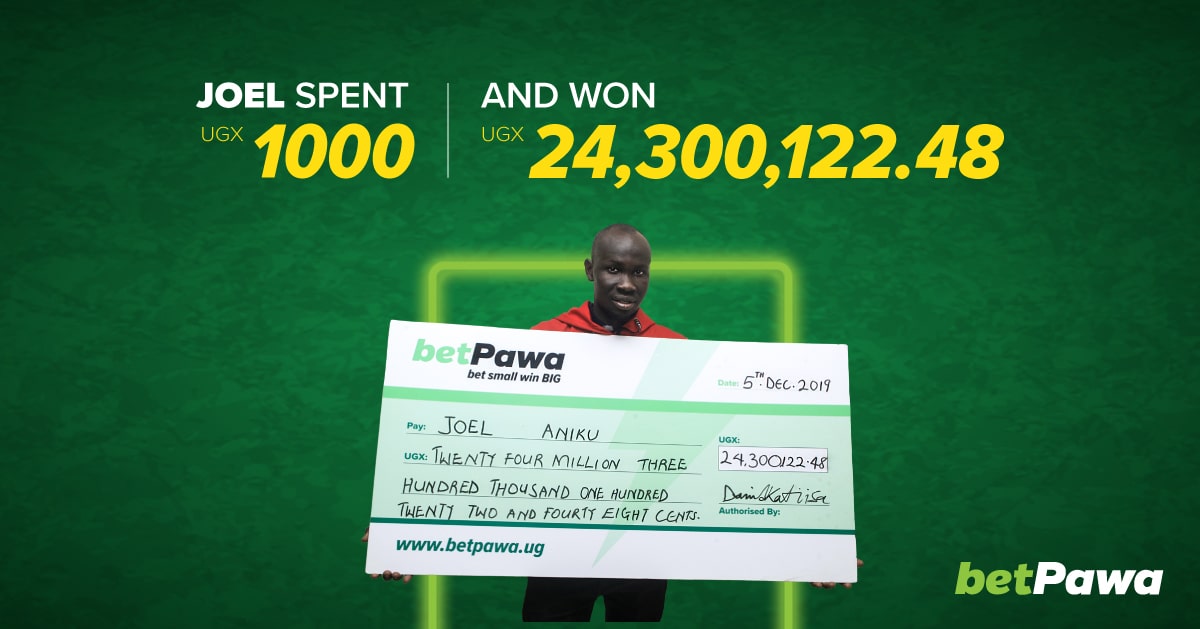 Joel
Builder Joel Aniku is looking forward to doing some construction work for himself after winning UGX 24,300,122.48.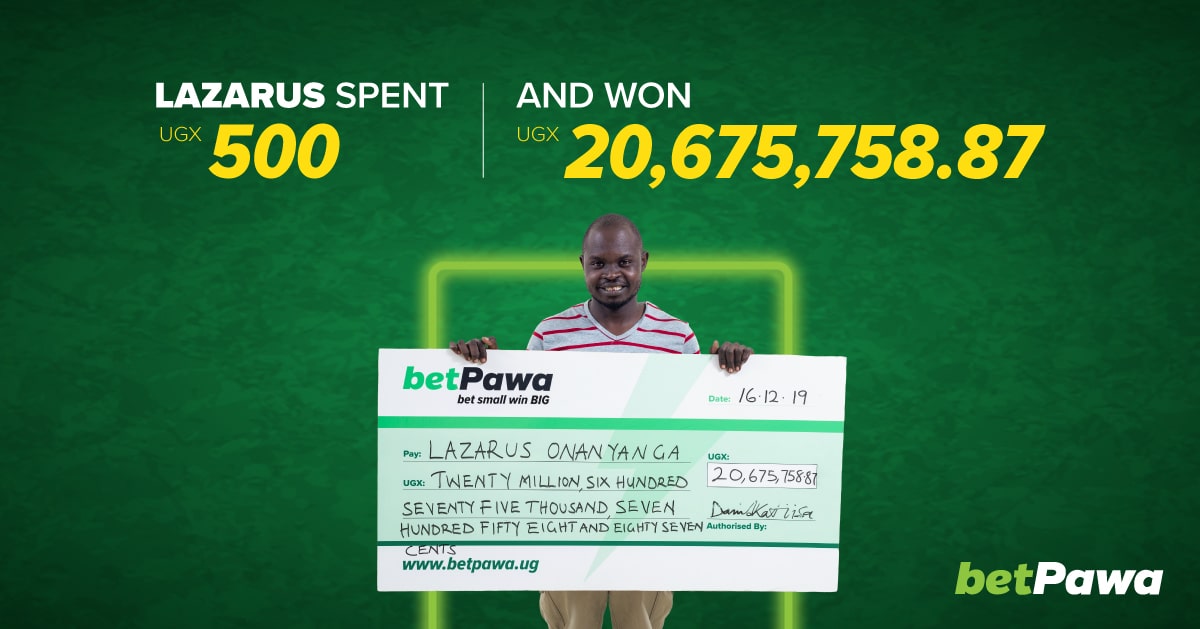 Lazarus
Lazarus Onanyanga bet UGX 500 and won UGX 20,675,758.87 – and his brother opened a betPawa account straight after.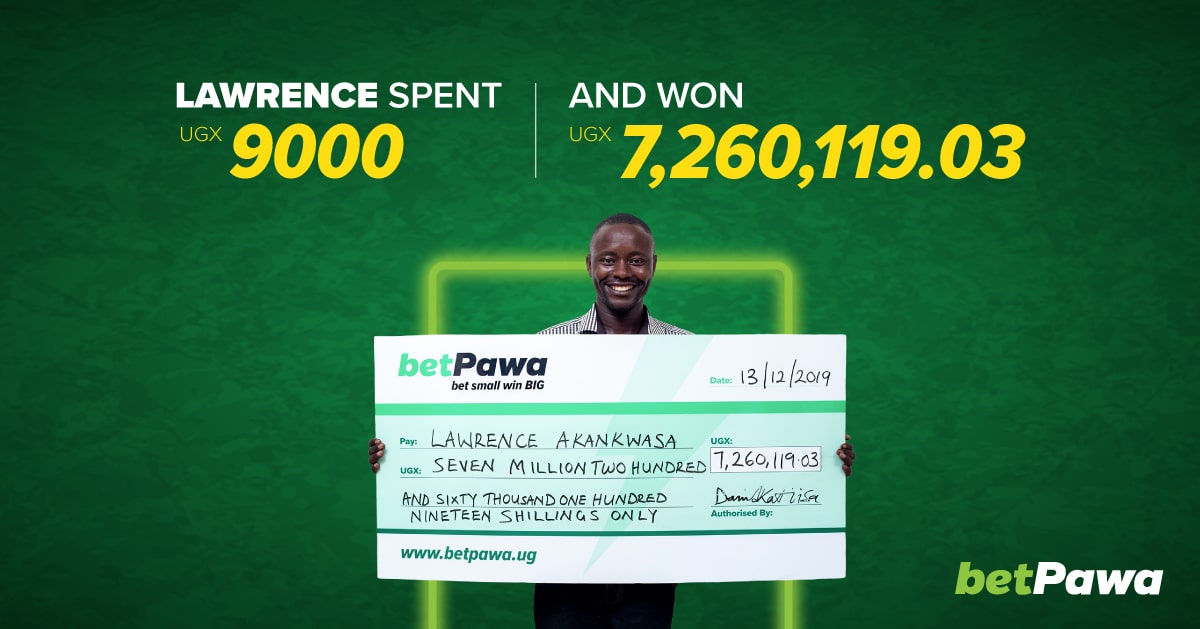 Lawrence
Trailer driver Lawrence Akankwasa bet on goal markets in big leagues and won UGX 7,260,119.03 with a UGX 9,000 stake.
Sadam
A late penalty in one of the last matches on his betslip helped Sadam Kintu turn UGX 3,000 into UGX 27,216,953.59.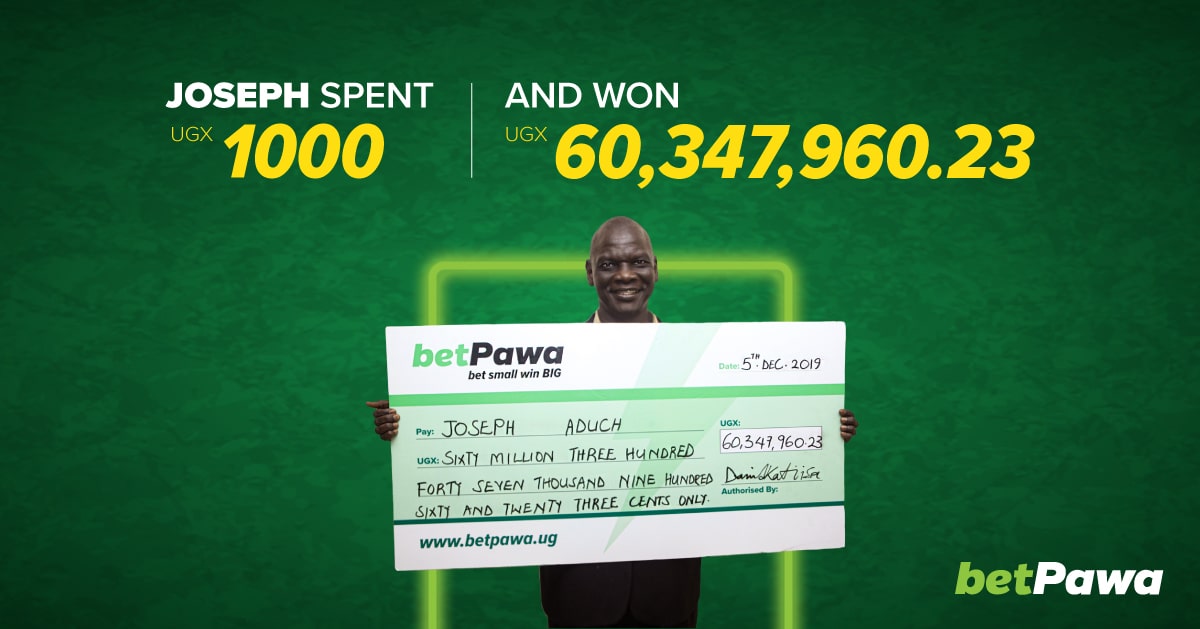 Joseph
It didn't take Joseph Aduch long to win BIG. He bet UGX 1,000 and won UGX 60,347,960.23 in his second month with betPawa.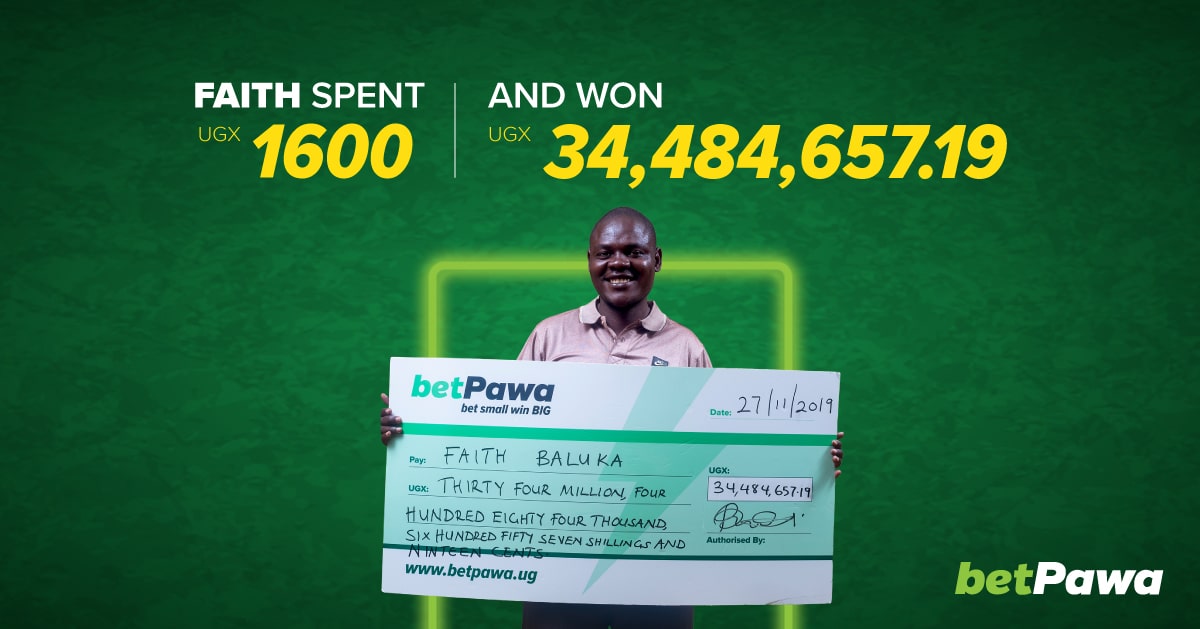 Faith
A betslip with 13 legs activated a 55% win bonus as Faith Baluka won UGX 34,484,657.19 from a UGX 1,600 stake.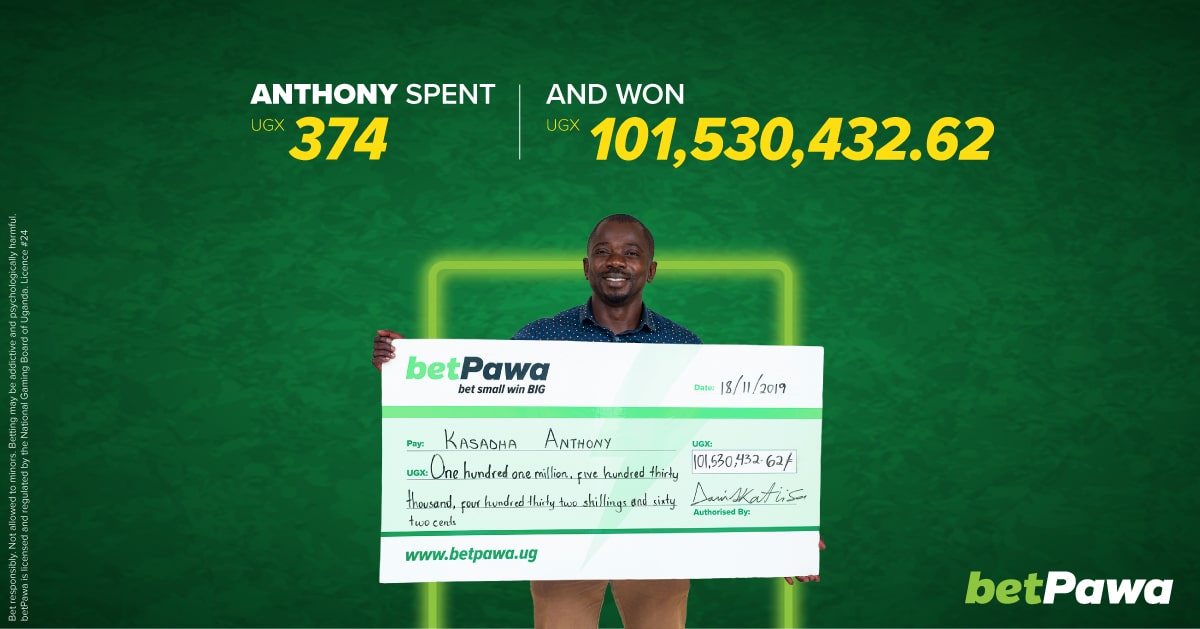 Anthony
Anthony Kasadha is one of our most impressive Hall of Famers yet, betting UGX 374 and winning UGX 101,530,432.62.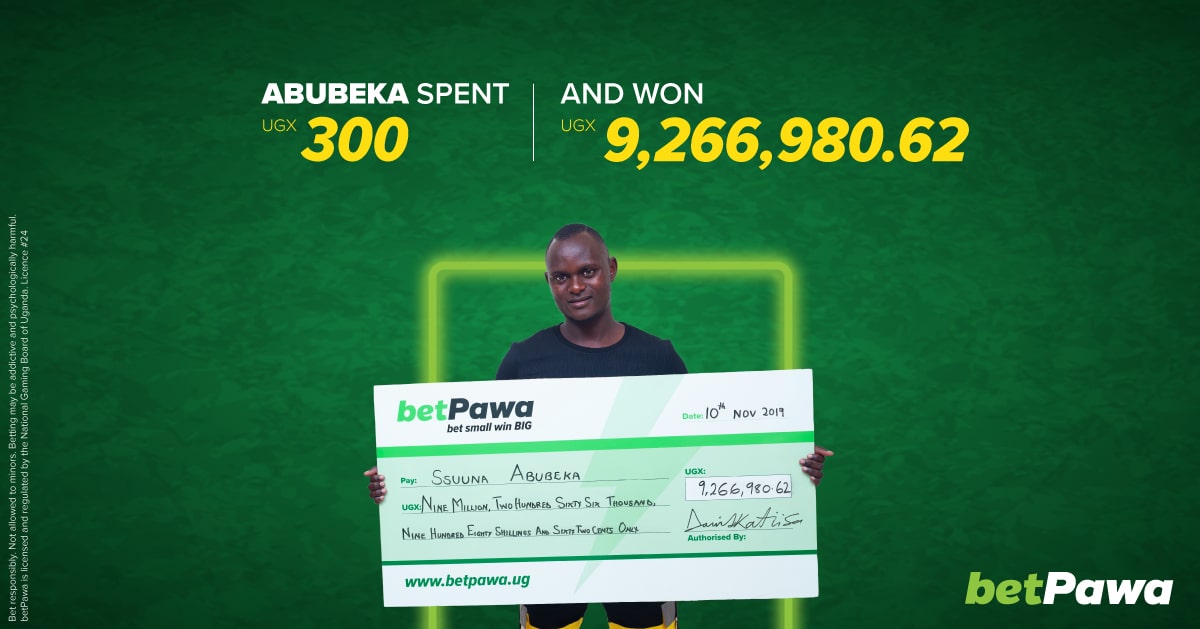 Abubeka
Our 250% win bonus for bets with 30 legs helped singer Abubeka Ssuuna win UGX 9,266,980.62 from a UGX 300 bet.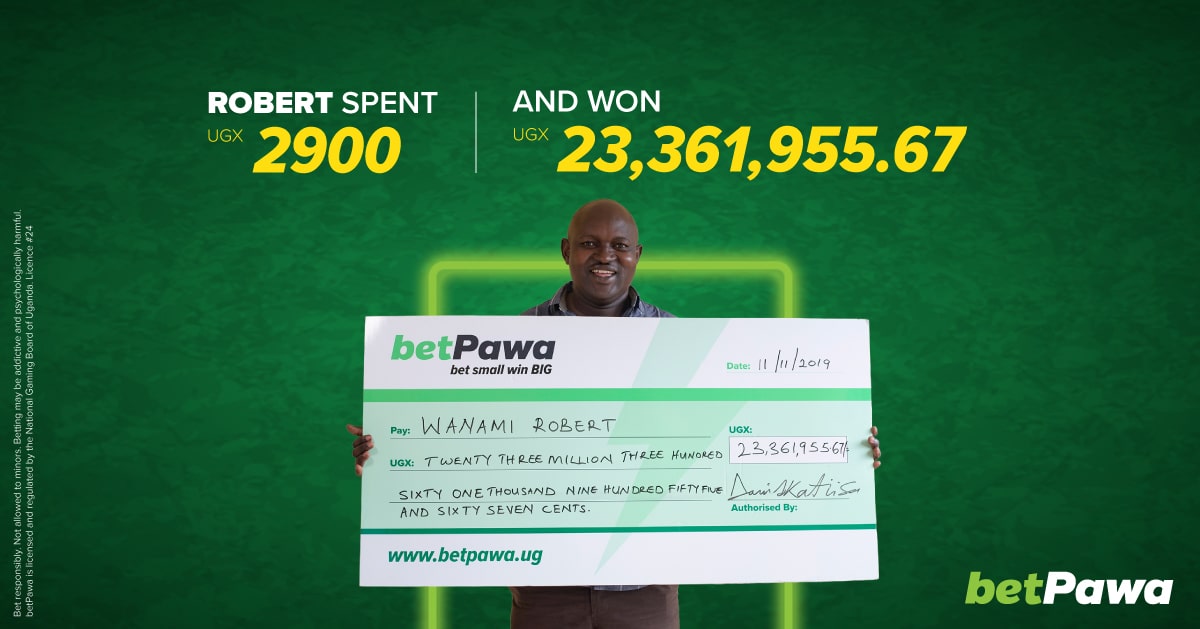 Robert
Robert Wanami was amazed by the pawa of the 250% win bonus after winning UGX 23,361,955.67 from a UGX 2,900 stake.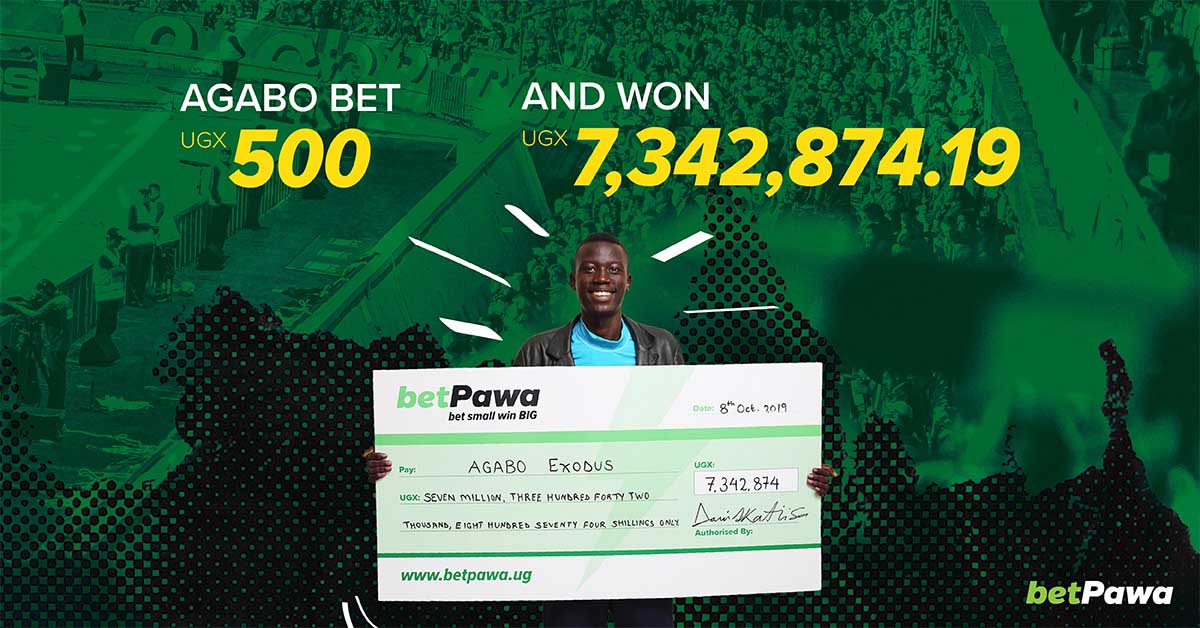 Agabo
Bet small win BIG is what betPawa is all about, but turning UGX 500 into UGX 7,342,874.19 with just seven bets is impressive, even by the standards of our BIG winners.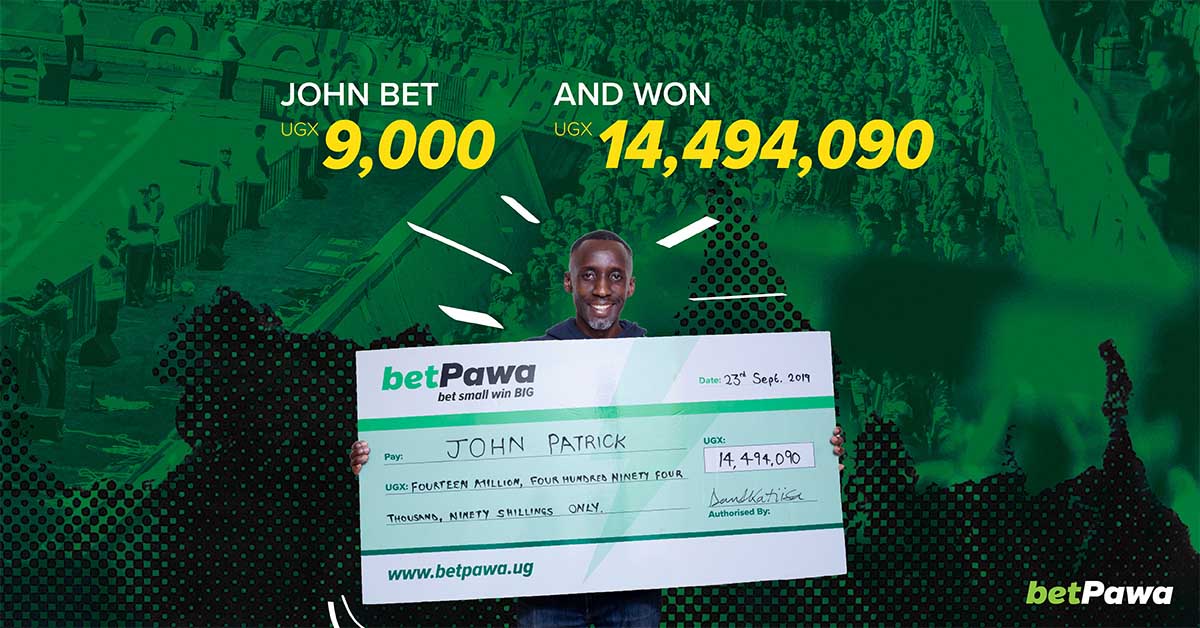 John
John Patrick scooped a life-changing UGX 14,494,090 from a stake of UGX 9,000, with a bit of help from Uganda's best win bonus.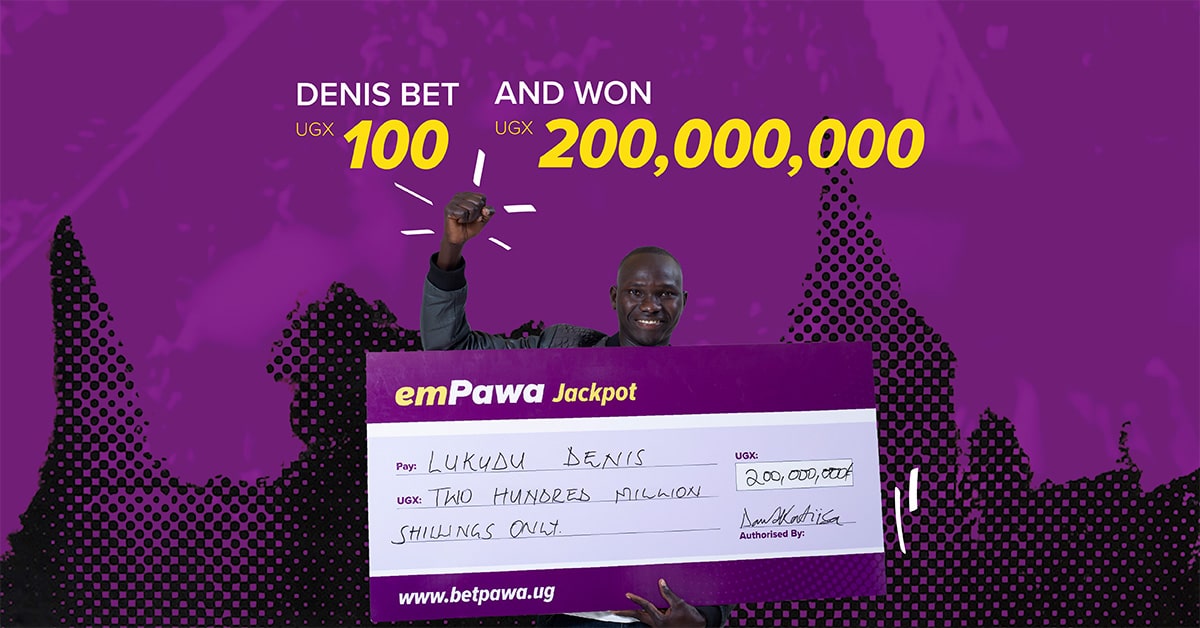 Lukudu
Lukudu Denis became betPawa's BIGGEST Ugandan winner by taking emPawa17's UGX 200,000,000 top prize.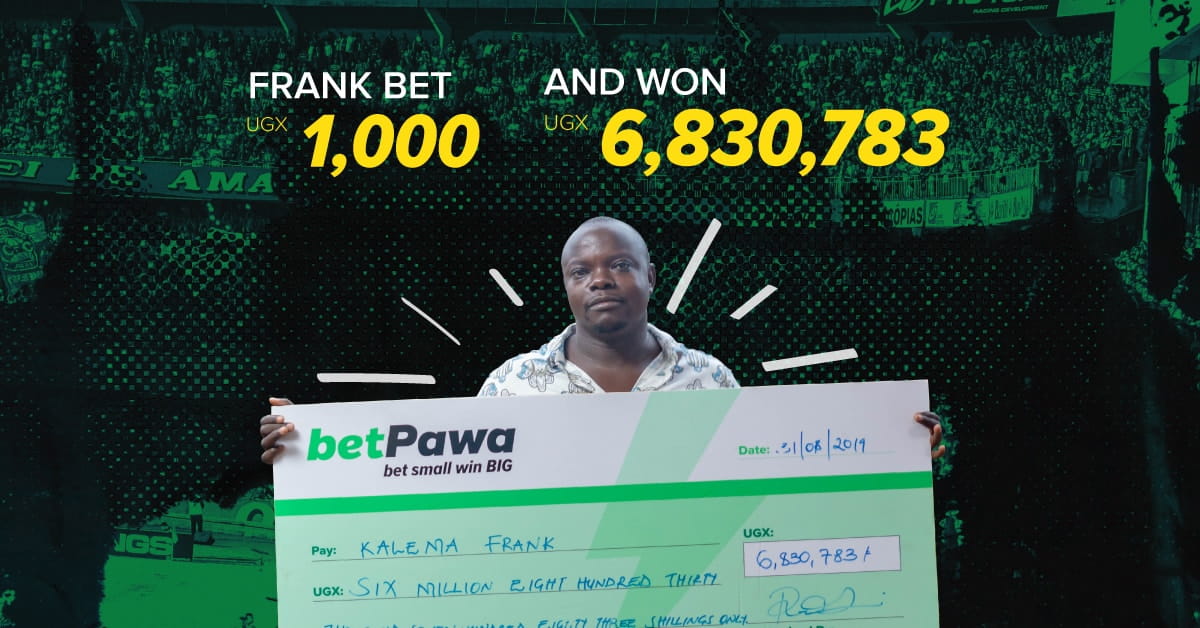 Frank
The engineer from Rakai bet UGX 1,000 at odds of 4554.19 to win UGX 4,553,188.29. Because his bet had 12 legs, he received a 50% win bonus to increase his total winnings to UGX 6,830,783.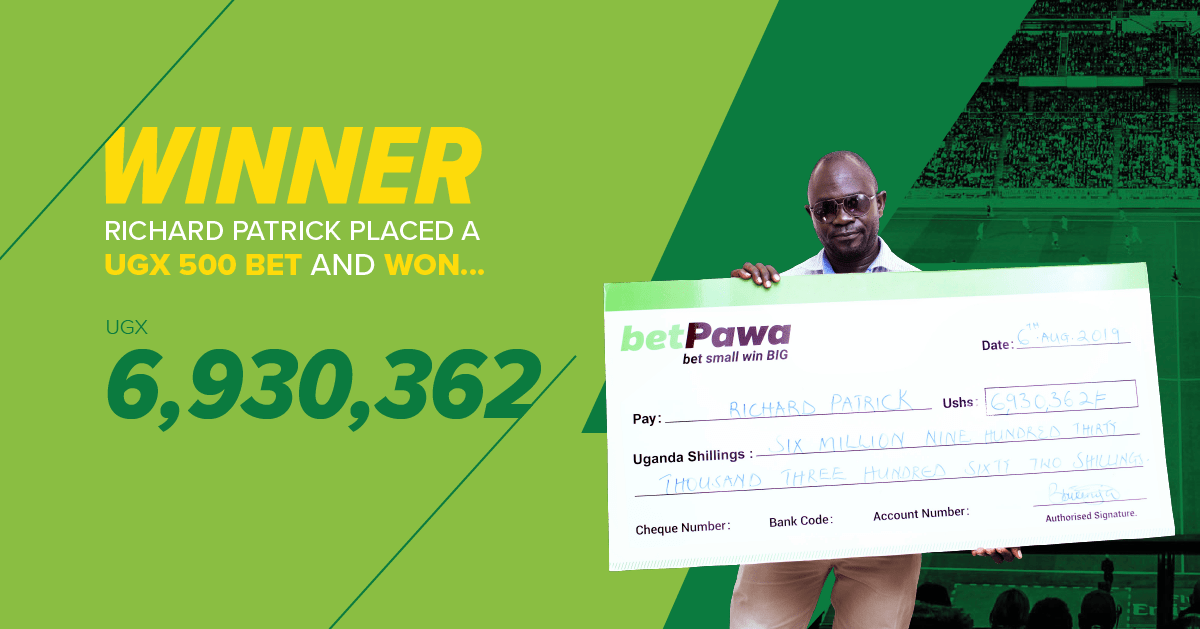 Richard
Richard´s UGX 500 bet at odds of 6930.36 delivered winnings of UGX 3,464,681.31. This figure was then doubled to UGX 6,930,362.62 by a betPawa win bonus.