betPawa's Hall of Fame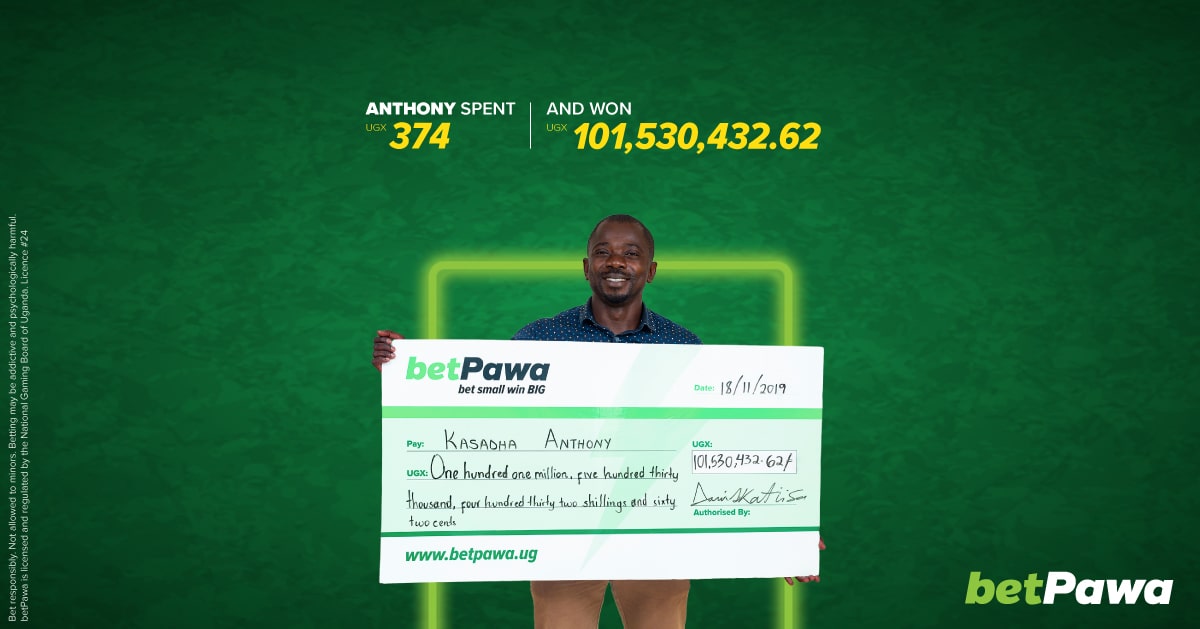 Anthony
Anthony Kasadha is one of our most impressive Hall of Famers yet, betting UGX 374 and winning UGX 101,530,432.62.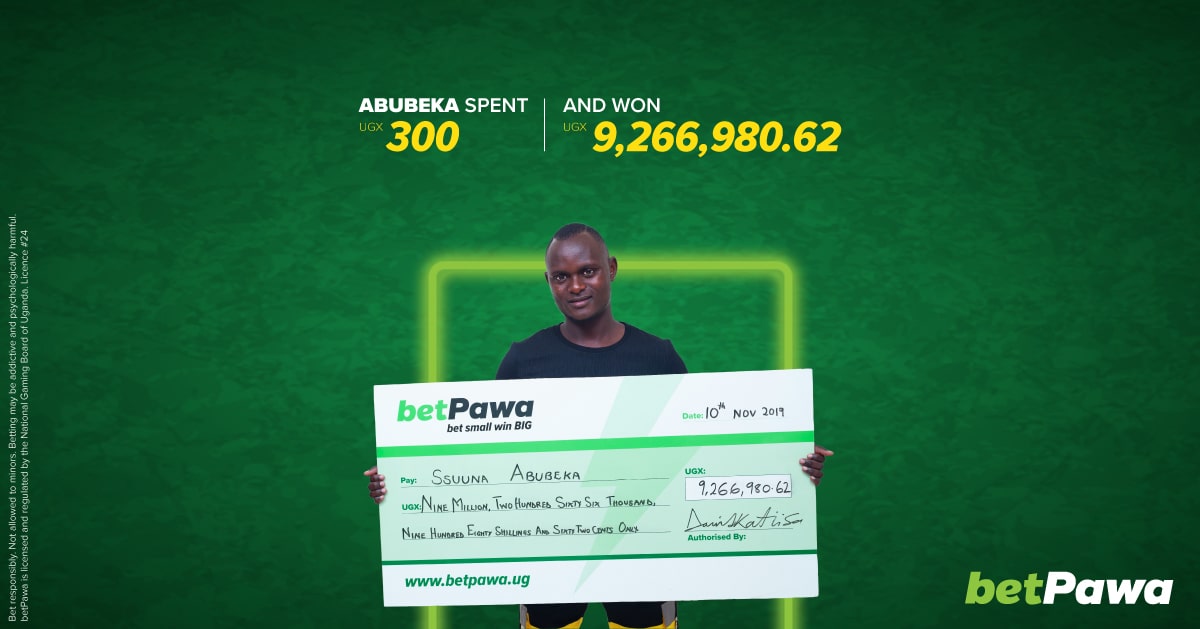 Abubeka
Our 250% win bonus for bets with 30 legs helped singer Abubeka Ssuuna win UGX 9,266,980.62 from a UGX 300 bet.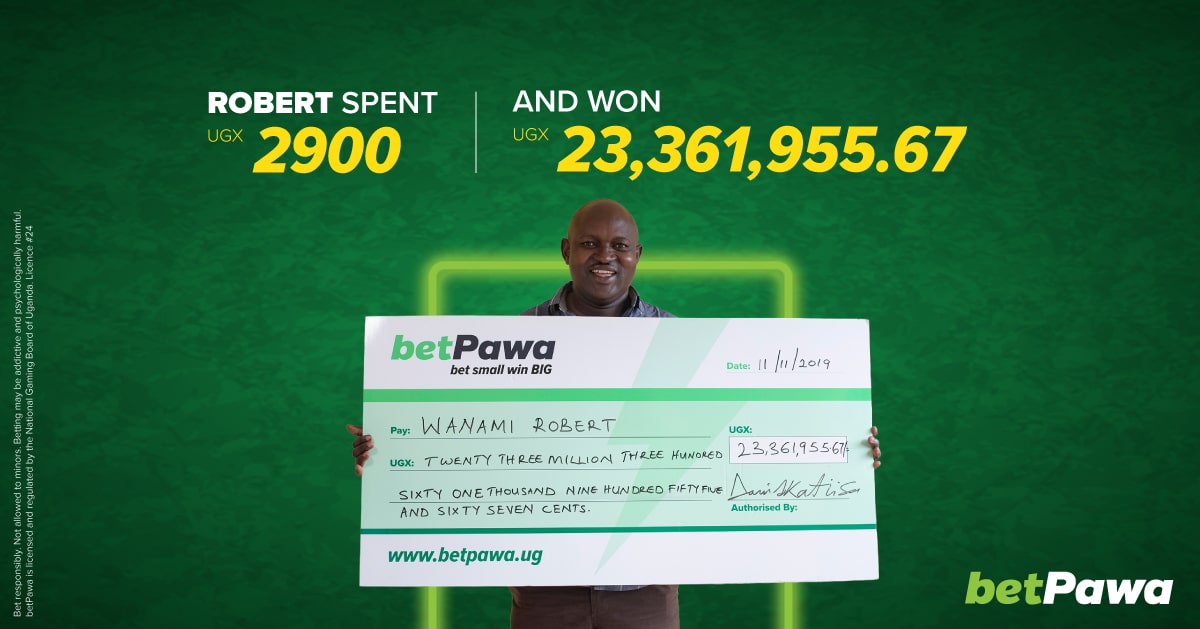 Robert
Robert Wanami was amazed by the pawa of the 250% win bonus after winning UGX 23,361,955.67 from a UGX 2,900 stake.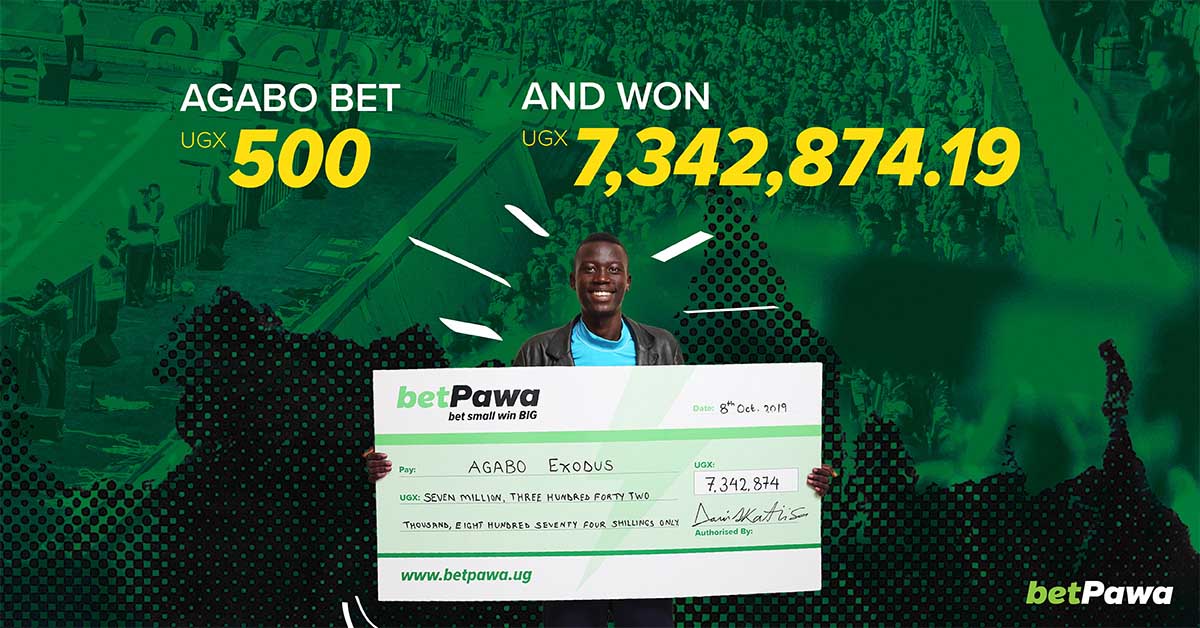 Agabo
Bet small win BIG is what betPawa is all about, but turning UGX 500 into UGX 7,342,874.19 with just seven bets is impressive, even by the standards of our BIG winners.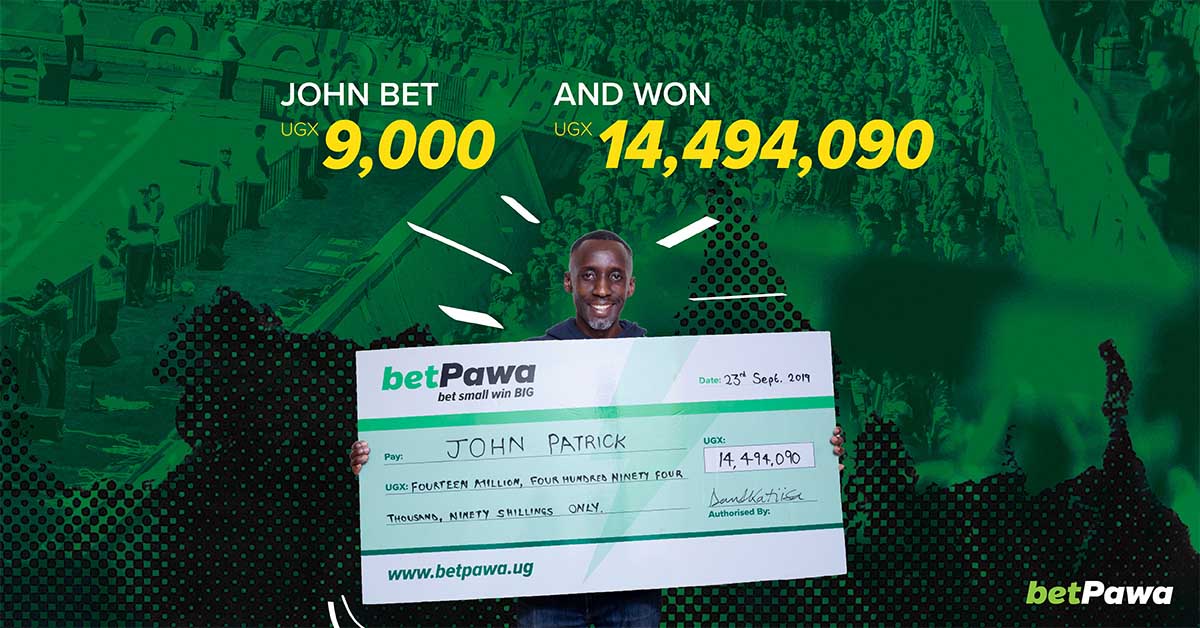 John
John Patrick scooped a life-changing UGX 14,494,090 from a stake of UGX 9,000, with a bit of help from Uganda's best win bonus.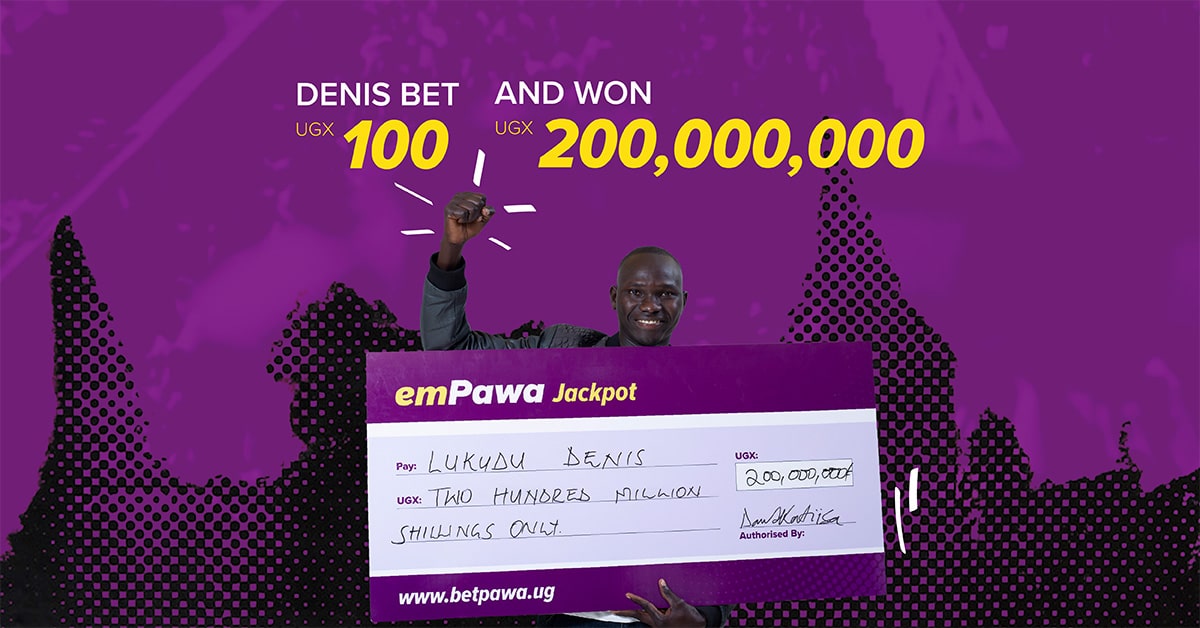 Lukudu
Lukudu Denis became betPawa's BIGGEST Ugandan winner by taking emPawa17's UGX 200,000,000 top prize.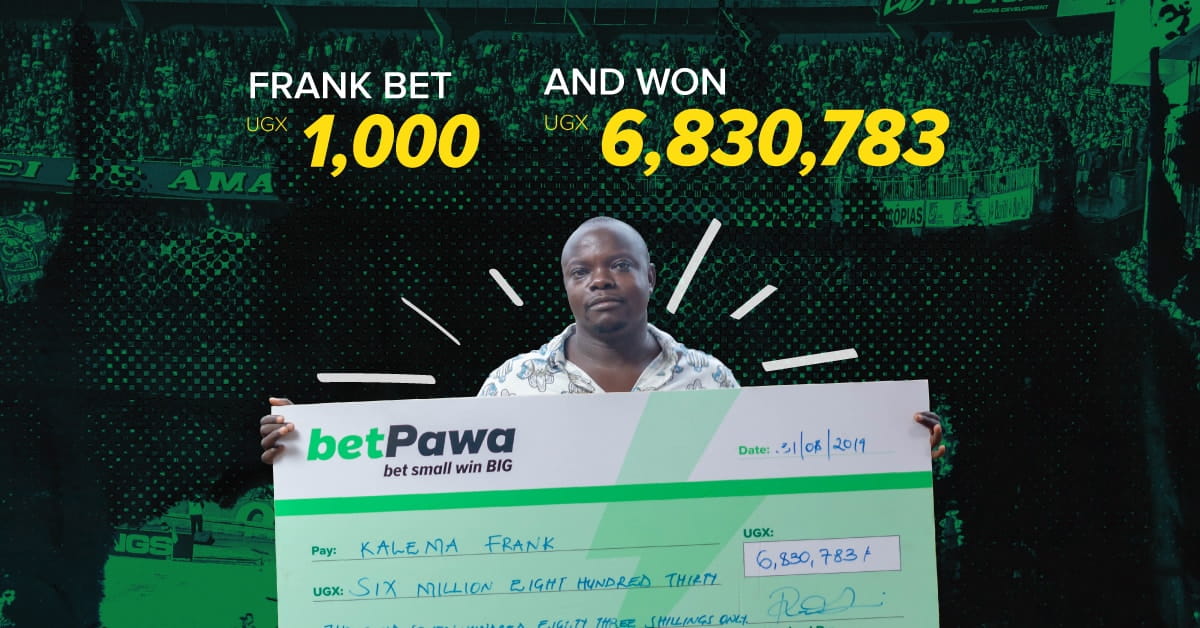 Frank
The engineer from Rakai bet UGX 1,000 at odds of 4554.19 to win UGX 4,553,188.29. Because his bet had 12 legs, he received a 50% win bonus to increase his total winnings to UGX 6,830,783.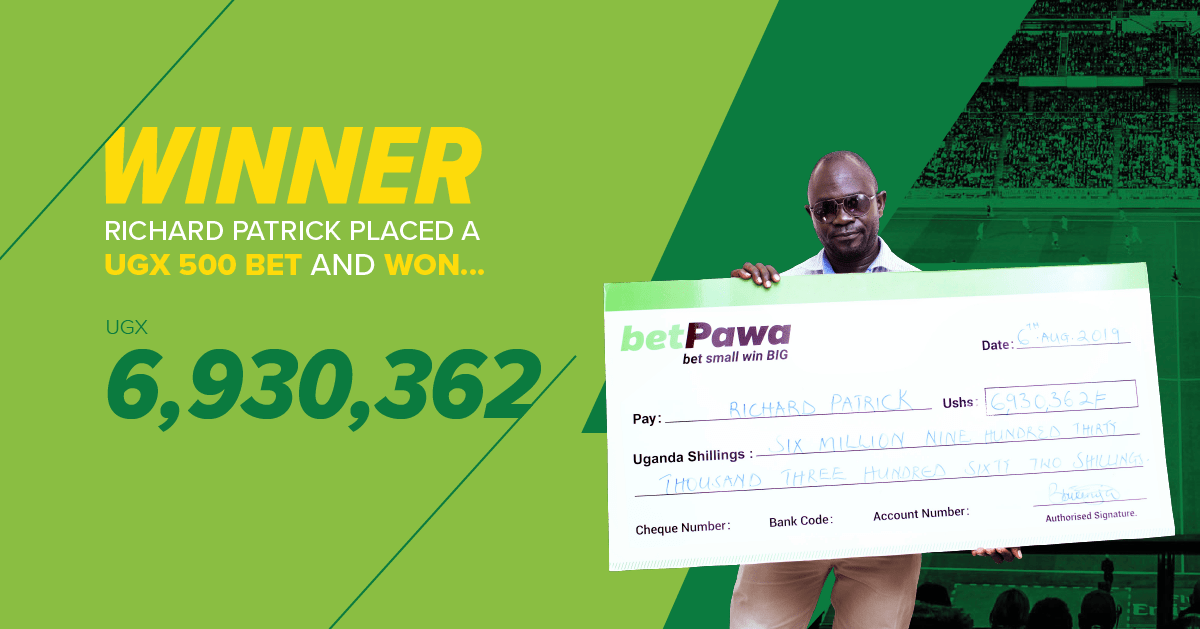 Richard
Richard´s UGX 500 bet at odds of 6930.36 delivered winnings of UGX 3,464,681.31. This figure was then doubled to UGX 6,930,362.62 by a betPawa win bonus.