A seven-leg bet turned UGX 500 into UGX 7,342,874.19 for Agabo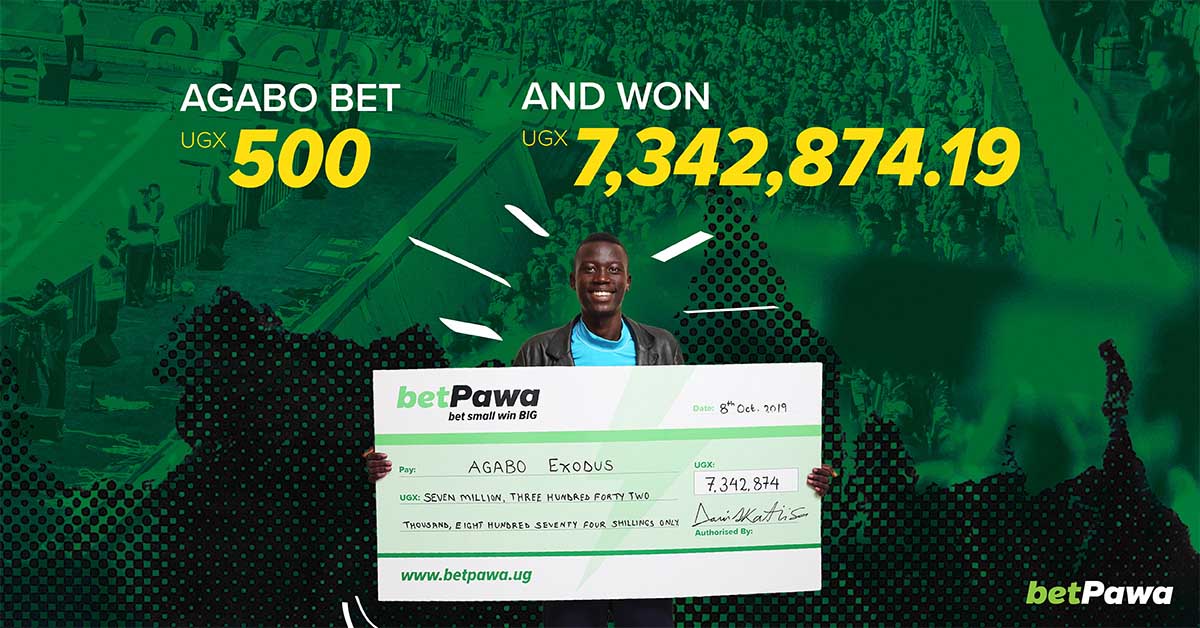 Bet small win BIG is what betPawa is all about, but turning UGX 500 into UGX 7,342,874.19 with just seven bets is impressive, even by the standards of our BIG winners.
betPawa is the home of Uganda's best win bonuses for all bets of three legs or more, right up to 250% for a winning 30-leg multi, but the 20% win bonus Agabo Exodus received on top of his 6,118,645 payout is only a small part of a story full of inspired selections.
Choosing 23.50 Wolves to beat Manchester City was undoubtedly the pick which pushed the odds of the 25-year-old Arua man's multi skywards, but another four underdogs with win odds of 2.9 or bigger were also on his betslip.
"I felt so happy,' Agabo recalled of the moment the final whistle blew at St James' Park, where Newcastle had just defeated Man Utd to seal his BIG win.
Agabo's betPawa story
"I got to know betPawa through my friend, who helped me in almost everything right from depositing to placing a bet," Agabo told us.
"I like betPawa because it's convenient, it has the minimum stake of UGX 1, good odds, Jackpots, bonuses and many others."
"People out there who are interested in betting and you are 25 years old, I call upon you to use betPawa because its convenient and please bet small and win BIG."
Agabo discusses his bet small win BIG methods
"Yes, I do analyse my games through visiting some websites which provide football statistics," he confided.
Indeed Agabo's UGX 7,342,874.19 winning, seven-leg multi appears to be typical of his relatively unusual approach, with the 25-year-old revealing:
"I do analyse my games and mostly I place my bets on big odds."
Want to win BIG like Agabo? Register with betPawa.
What is betPawa's no minimum stake? betPawa offers its customers the genuine chance to bet small win BIG by allowing users to bet as little as UGX 1.
What is betPawa's win bonus? betPawa offers the best win bonus in Uganda, inviting users to win up to 250% extra. With 50% for 12 correct picks, 100% for 20 and 250% for 30, you get much more in return.
betPawa is the easiest way to bet online securely. Not only do we offer the best odds and the opportunity to bet small win BIG with a minimum bet of UGX 1 and win bonuses up to 250%, we also provide 24-hour support to customers who need it.
Are you the next winner? Visit: www.betpawa.ug