How Faith turned UGX 1,600 into UGX 34,484,657.19 with just 13 selections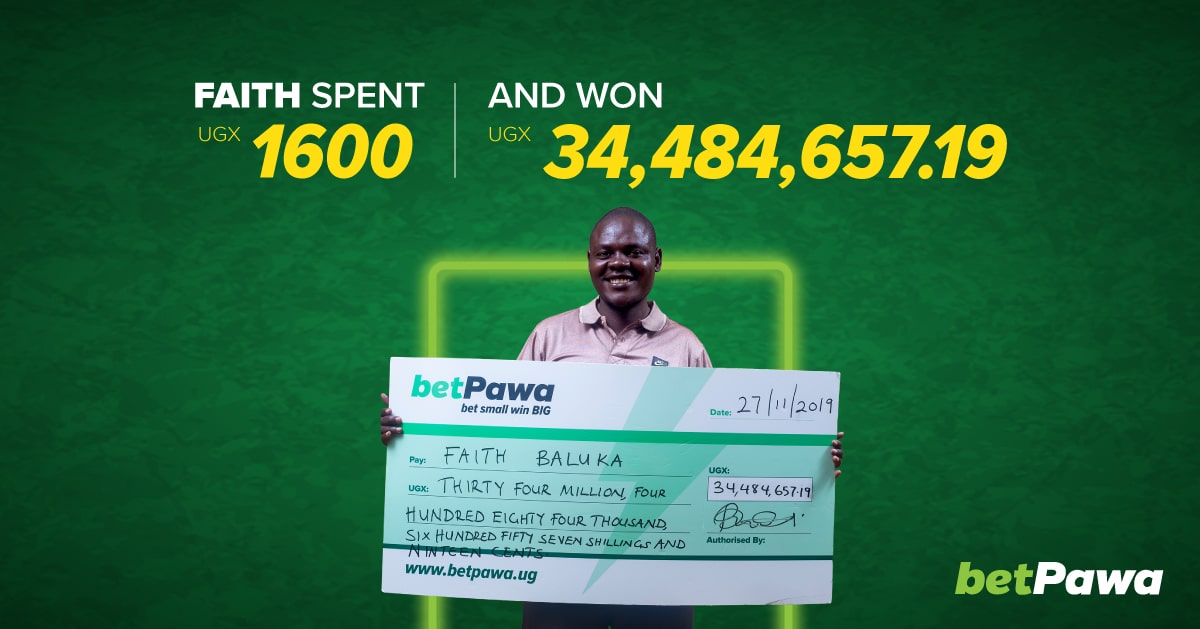 Faith Baluka bet UGX 1,600 and won UGX 34,484,657.19 with the help of a betPawa win bonus and 13 intelligent picks.

The farmer didn't just select strong favourites, adding six teams with odds of 2.25 or greater, with his UGX 22,247,134.40 winnings made bigger by a 55% win bonus for betting on 13 legs. betPawa offer Uganda's best win bonus for all bets with three legs or more, including 250% for 30 legs.
"I followed it until the last game ended because it was a running ticket for four days, so each day I would check on it to see how many have won and how many games I was left with," Faith said.
"I felt so happy winning such an amount of money. I first told my wife about it that we have become rich, so she asked how. I told her all about it and she said first try out a withdrawal. I withdrew UGX 4,000,000 first and it came within 15 minutes and that's when she believed me.
"I had a dream of buying a plot of land, building a house and even buying a car, so my dreams have come true at last."
Faith, who joined betPawa in 2017, added: "betPawa is convenient, the website is easy to learn, especially for us using low profile button phones, the win bonus goes up to 250%, plus the minimum stake is UGX 1."
Want to win BIG like Faith? Sign up with betPawa.
What is betPawa's no minimum stake? betPawa offers its customers the genuine chance to bet small win BIG by allowing users to bet as little as UGX 1.
What is betPawa's win bonus? betPawa offers the best win bonus in Uganda, inviting users to win up to 250% extra. With 50% for 12 correct picks, 100% for 20 and 250% for 30, you get much more in return.
betPawa is the easiest way to bet online securely. Not only do we offer the best odds and the opportunity to bet small win BIG with a minimum bet of UGX 1 and win bonuses up to 250%, we also provide 24-hour support to customers who need it.
Are you the next BIG winner? Visit: www.betpawa.ug