Frank Kalema enjoys "moment of joy" after winning 6,830,783 UGX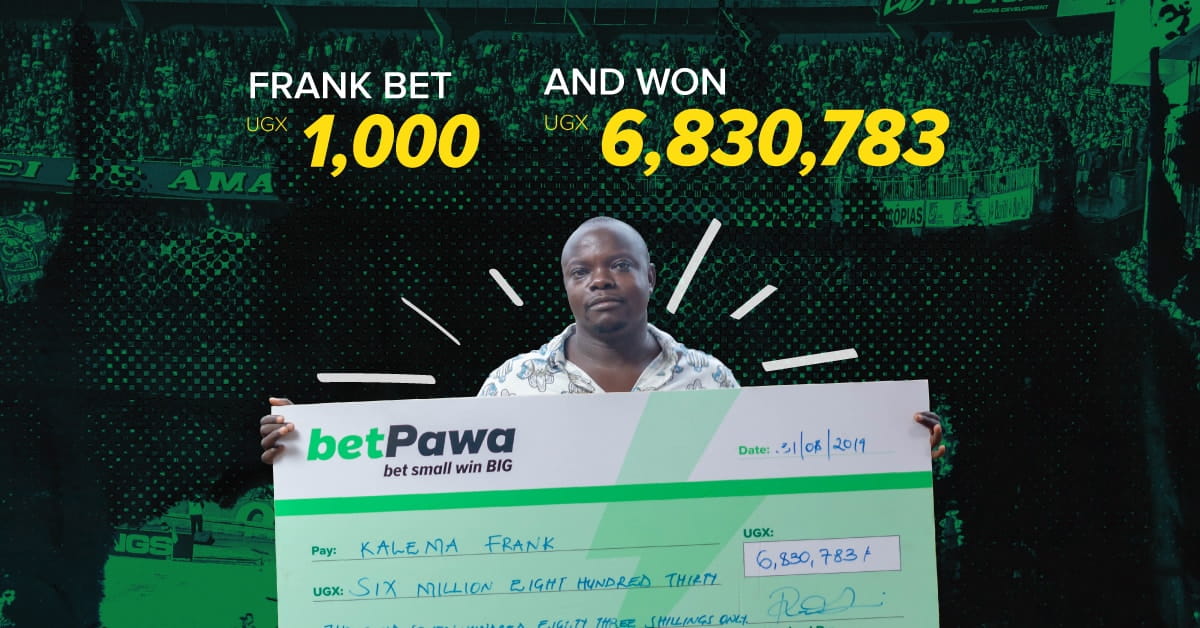 Frank Kalema is looking forward to "going out to celebrate" after becoming the latest betPawa customer to bet small win BIG.
The engineer from Rakai bet 1,000 UGX at odds of 4554.19 to win 4,553,188.29 UGX. Because his bet had 12 legs, he received a 50% win bonus to increase his total winnings to 6,830,783 UGX.
betPawa offer the best win bonus in Uganda for all bets with three legs or more, including 250% for bets with 30 legs.
All 12 of Frank's matches had already started when he placed his bet, and 11 of his selections were about how many goals there would be.
Frank's reaction to winning BIG
Describing his winning moment, Frank said: "After winning the last game on my ticket, I felt so happy that I called my close friend, told him about everything and even sent him the screenshot of the ticket I had won because he wasn't believing me. It was really a moment of joy on my side.
"I am going to be finishing the house I was building for my mother, plus having some little fun with my friends going out to celebrate."
Frank's betPawa story
Frank joined betPawa around 18 months ago after finding us on Facebook. "I do analyse my games through using some football sites," he explained.
"I like betPawa because it's convenient. I always just have to sit in my car and then place bets from there. I like its minimum stake, win bonus and the way withdrawals are done.
"I'm aiming at winning your maximum payout of 50,000,000 UGX and, trust me, one day I will win it.
"I encourage people out there to bet with betPawa because of its convenience and the good offers they have."
Want to win BIG like Frank? Register with betPawa.
What is betPawa's no minimum stake? betPawa offers customers the chance to bet small win BIG by allowing bets from as little as 1 UGX.
What is betPawa's win bonus? betPawa offers the best win bonus in Uganda, inviting users to win up to 250% extra. With 50% for 12 correct picks, 100% for 20 and 250% for 30, you get much more in return.
betPawa is the easiest way to bet online securely. Not only do we offer the best odds and the opportunity to bet small win BIG with a minimum bet of 1 UGX and win bonuses up to 250%, we also provide 24-hour support to customers who need it.
Are you the next winner? Bet here: www.betPawa.ug